VIRGINIA'S EASTERN SHORE
MIDDLE SHORE
Middle Shore
The Central portion of Virginia's beautiful Eastern Shore of the Chesapeake Bay includes many quaint and historic places. Excellent restaurants abound in the area as well as antique shops, art galleries and other specialty shops. Chose from a charming bed and breakfast on Chesapeake Bay, fantastic lodging on Tangier Island or quaint accommodation in Quinby, Virginia.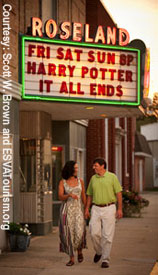 If you are planning to visit by boat, there are good, deep water, wharf areas for visitors on both the sea and bay sides of the area. If your desire is for biking, we have many "back" roads, flat and scenic. If kayaking suits your plans, the kayak outfitters will meet you most anywhere to sample the multitude of creeks and tributaries - both bay side and sea side including the barrier islands. And the fishing! It is simply great whether you want to fish near the shores, in the middle of the Chesapeake Bay & out in the Ocean. In fact one of our towns is known as the "flounder capitol of the world".
ONANCOCK , this historic town joins architecture and beautiful views as no other community on the peninsula. This is a 320+ year old town, beautifully situated on the waters of Onancock Creek, and it is one of the Shore's most pleasant places. Onancock has a deep water port with access to the Chesapeake Bay and is also close to the Accomac Airport (great for private planes).